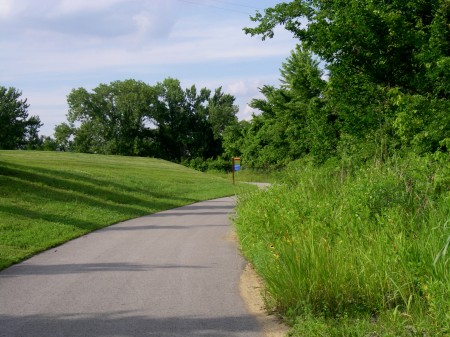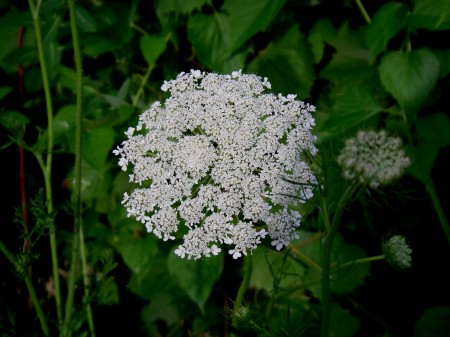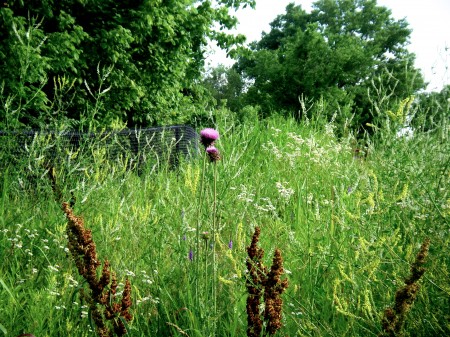 River City Casino sits right next to the Mississippi, just a parking lot away.  The official trail hooking into the Great Greenways network, is flat and paved,
full of wildflowers,
and ends at the railroad tracks.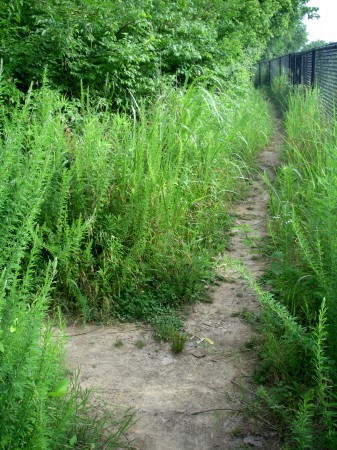 But that's not the only trail.  Behind the fence, beyond the space between, taking a fork in the road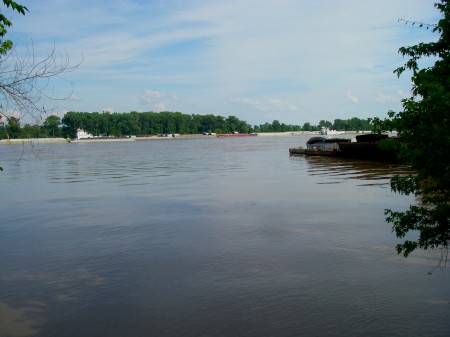 And in just a few steps, you are down at the river.
Barge watching
Exploring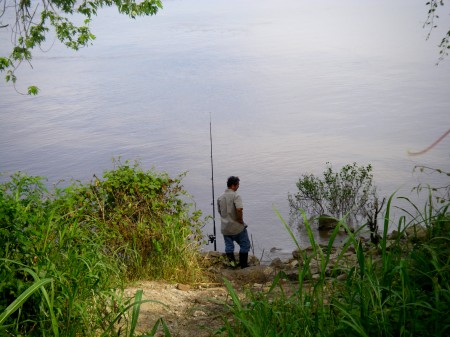 Fishing
More to see and enjoy than inside the building…. for my tastes.