When the muse strikes, do not ignore. A sale on crab legs and a little extra time was all the inspiration I needed.
First eat the crab legs. Check. Then roast up the shells.
Nothing gives fish stock depth like roasted shells. Throw some shrimp shells in there, too.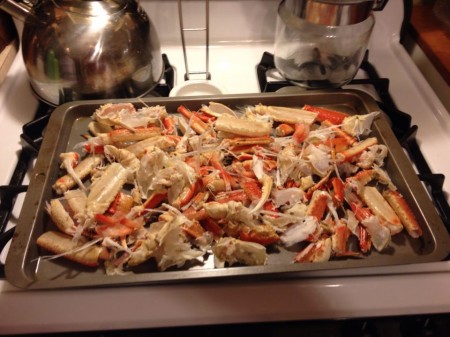 After roasting, boil with aerobatics, onion, garlic, celery, carrots, a couple of bay leaves, parsley, spices.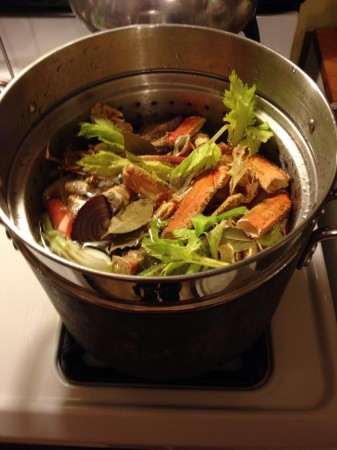 Bring to boil, simmer, cool and strain. Now sweat some onions, peppers, carrots, celery.
Yes, it's sounding like the stock. Add some bacon or ham. Add a couple of pinches of saffron. Sauté.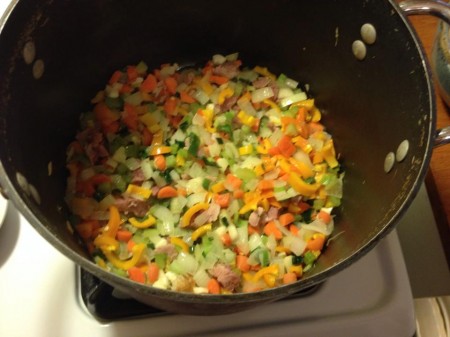 When that's all soft, a can of diced tomatoes and your stock. Bring to boil again.
Simmer. Add salt, pepper, a little smoked and a little more regular paprika. Simmer more.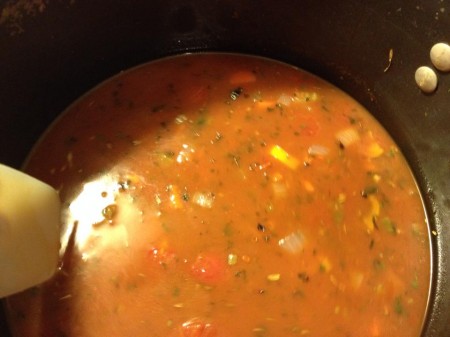 Lastly, add a can of clams with their juice, a chunk of whitefish and a mix of seafood that includes mussels and shrimp.
Let them cook in the soup until just done. Plate immediately with some crusty garlic bread.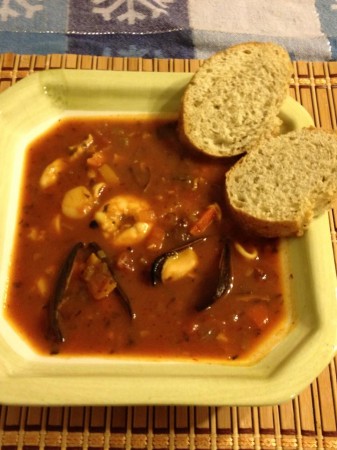 Break out the wine. Cioppino is served!